Sales department
·
Mid West, Michigan
·
Fully Remote
Sales Manager Kvaser Inc.,
Are you driven by developing businesses and partnerships? Do you thrive in a leadership position and are an engineer with a passion for sales? The role as Sales Manager for the USA at Kvaser involves both accelerating direct sales to new and existing customers and continuing to build our strong network of partners and resellers in the Americas. The position entails building long-term customer relationships and eventually leading a team of technical sales and support personnel.
Kvaser is a market leader in distributed systems, offering cutting-edge products and solutions. The development of new systems and solutions takes place at our headquarters in Mölndal, Sweden. We are experts in CAN and related bus protocols and strategically collaborate with other reputable technology companies.
About the position:
As the Sales Manager at Kvaser Inc., you will be responsible for sales across North and South America. Kvaser has built a strong network of technical partners and resellers over the years, and your role is to further develop and establish long-term relationships based on knowledge and trust. As we also sell our products directly to OEMs and through the web, this involves Key Account Management for larger customers.
You will report directly to the corporate Sales Director and work closely with other key positions such as the Marketing Director, CTO, and the sales managers from the other regions. The role includes using our digital tools such as BI tools, CRM, and forecasting to collaborate with the management in building a plan for the future sales strategy.
While collaborating closely with the sales managers in Europe and Asia within the group, your primary focus will be to drive sales growth in the USA.
Your tasks will include, for example:
• Meeting and communicating with existing customers and resellers.
• Finding new customers, technical partners, and resellers.
• Driving sales, including support and customer success.
• Strategic planning for upcoming sales.
• Participating in events such as trade shows and industry meetings.
• Providing internal feedback on new applications, products, and similar items demanded in the market.
We are looking for someone who:
• Has experience in sales from companies with a high technical level of platforms/products.
• Enjoys leadership and building on a strong team.
• Considers traveling a positive aspect of the role.
• Holds a technical education from college or university and has a genuine interest in technology (meritorious).
As an individual, you exhibit a proactive and comprehensive approach, coupled with excellent communication skills. Your collaborative abilities allow you to foster positive relationships with colleagues and customers alike.
At Kvaser, we place considerable emphasis on your personal attributes and your ability to represent and uphold our values as a brand ambassador. Fluent English, both spoken and written, is a prerequisite, and knowledge of a second language is highly advantageous.
If you're ready to take the next step in your career journey and make a real impact, we want to hear from you. Apply today and embark on a path of growth, learning, and innovation.

Department

Locations

Remote status

Fully Remote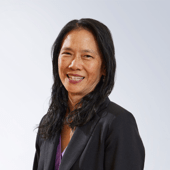 Contact
Tammy Purdy
Head of sales US – Sales department
Workplace and culture
If people are having fun, they're going to work harder, stay longer and take better care of the organization. That is why we encourage events and get togethers even outside the job. Every year we are planning numerous events, trips and other festivities for our personal.
About Kvaser
Kvaser supplies advanced CAN solutions to engineers designing and deploying systems in areas as wide ranging as trucks and buses, petrol-driven and electric cars, industrial automation, avionics, construction equipment, building automation, domestic appliances, marine, medical, military, railway, telecoms, textiles and more.
Sales department
·
Mid West, Michigan
·
Fully Remote
Sales Manager Kvaser Inc.,
Loading application form
Already working at Kvaser?
Let's recruit together and find your next colleague.