Logistics department
·
Mölndal
Chief Supply Chain Officer
Är du service- och affärsinriktad samt trivs i en föränderlig miljö? Har du bred erfarenhet av inköp, logistik, kvalitet och produktionsflöden och söker nästa utmaning i arbetslivet? Då kan rollen som logistikchef på Kvaser AB vara något för dig. Detta är en roll för dig som gillar att ha många kontaktvägar och har ett extra intresse för teknikbranschen!
Kvaser är marknadsledande inom distribuerade system med produkter och lösningar i teknikens framkant. Utveckling av nya system och lösningar sker på huvudkontoret i Mölndal. Vi är experter på CAN och relaterade bussprotokoll och samarbetar strategiskt med andra välrenommerade teknikbolag.
Om tjänsten:
Som logistikchef kommer du att leda, planera och utveckla inköpsorganisationen inom Kvaserkoncernen samt ansvara för underleverantörer/tillverkare samt det löpande kvalitetsarbetet. Du kommer ha personalansvar och leda ett team inom inköp, order och logistik med bas i Mölndal. Arbetet är på både operativ och strategisk nivå där du på regelbunden basis träffar och förhandlar med våra produktleverantörer.


Dina uppgifter kommer bestå av exempelvis:
Bygga långsiktiga relationer med såväl underleverantörer, komponenttillverkare och medarbetare.
Strategiskt arbeta med prognostisering av inköp för att säkerställa god försörjning av både produkter och komponenter.
Förhandla priser med underleverantörer.
Säkerställa att Kvasers produkter håller högst kvalitet i branschen genom systematiskt kvalitetsarbete såväl internt som vid arbetet med leverantörer.
Koordinera och stödja supply chain internt gentemot försäljning, marknad samt utvecklingsavdelning.
Vi söker dig som har:
Stor kunskap om supply chain, gärna från högteknologiska bolag. Tidigare erfarenhet av en roll som inköpschef/logistikchef är ett plus samt att du har en teknisk högskoleutbildning.
Ledarskapsförmåga och tidigare erfarenhet av att leda team.
Mycket god systemförståelse för såväl affärssystem och Excel.

Detta är en delvis operativ tjänst, därför ställs det höga krav på dina tekniska färdigheter. Som person är du handlingsinriktad, har helhetssyn, är en god kommunikatör och ambassadör för bolaget. Du har en god samarbetsförmåga och är duktig på att skapa samt upprätthålla bra relationer med både medarbetare såväl som externa partners. Rollen omfattar även resor till våra underleverantörer som finns såväl i Sverige som i Asien.

Vi lägger stor vikt vid dina personliga egenskaper och att du är en god representant för Kvaser och att du behärskar svenska och engelska i både tal och skrift.
Kontakt & frågor: Tanja Behram via career@kvaser.com
Placering: Aminogatan 25 A, Mölndal
Vi rekryterar löpande så var gärna snabb med din ansökan. Dock senast den 8/5.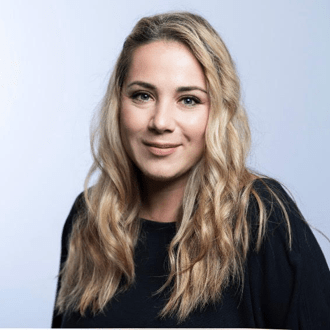 Workplace and culture
If people are having fun, they're going to work harder, stay longer and take better care of the organization. That is why we encourage events and get togethers even outside the job. Every year we are planning numerous events, trips and other festivities for our personal.
About Kvaser
Kvaser supplies advanced CAN solutions to engineers designing and deploying systems in areas as wide ranging as trucks and buses, petrol-driven and electric cars, industrial automation, avionics, construction equipment, building automation, domestic appliances, marine, medical, military, railway, telecoms, textiles and more.
Logistics department
·
Mölndal
Chief Supply Chain Officer
Loading application form
Already working at Kvaser?
Let's recruit together and find your next colleague.