Sales department
·
Mölndal
Business Manager, Europa
Drivs du av att utveckla affärer och samarbeten? Trivs du i en ledande befattning och är en ingenjör med ett brinnande säljintresse? Rollen som Business Manager för Europa på Kvaser innebär både att ytterligare accelerera direktförsäljningen till nya och existerande kunder såväl som fortsatt uppbyggnad av vårt starka nätverk av partners och återförsäljare i Europa. Tjänsten innebär att bygga långsiktiga kundrelationer och på sikt kunna leda ett team av tekniska säljare och supportpersonal.
Kvaser är marknadsledande inom distribuerade system med produkter och lösningar i teknikens
framkant. Utveckling av nya system och lösningar sker på huvudkontoret i Mölndal. Vi är experter på CAN
och relaterade bussprotokoll och samarbetar strategiskt med andra välrenommerade teknikbolag.
Om tjänsten:
Som Business Manager för Europa kommer du utgå från huvudkontoret i Mölndal. Kvaser har under många år byggt upp ett mycket starkt nätverk med tekniska partners och återförsäljare där din roll är att ytterligare utveckla och upprätta långsiktiga relationer som bygger på kunskap och förtroende. Då vi även säljer våra produkter direkt, både till OEM och via webben, så innebär detta Key Account Management på större kunder.
Du kommer rapportera direkt till VD och även arbeta nära andra ledande befattningar såsom Marknadschef, Produktchef och Logistikchef.
I tjänsten ingår att använda våra digitala verktyg så som BI-verktyg, CRM och forecasting för att tillsammans med ledningen kunna bygga en plan över den framtida säljstrategin.
Du kommer att arbeta i tätt samarbete med och utbyta erfarenheter med koncernens försäljningschefer i USA och Asien, även om ditt ansvar är att utveckla försäljningen i Europa.
Dina uppgifter kommer bestå av exempelvis:
Träffa och kommunicera med befintliga kunder och återförsäljare.
Hitta nya kunder, tekniska partners och återförsäljare.
Driva sälj där även support och customer success ingår
Strategisk planering för kommande försäljning.
Deltagande i event såsom mässor och branschmöten
Återkoppla internt i organisationen kring nya applikationer, produkter och liknande som efterfrågas på marknaden.
Vi söker dig som:
Har erfarenhet av försäljning från bolag med hög teknisk nivå på plattform/produkter
Trivs med ledarskap och att bygga vidare på ett starkt team
Tycker att resor är ett positivt inslag i rollen
En teknisk utbildning från högskola eller universitet och ett genuint teknikintresse är meriterande.

Som person är du handlingsinriktad, har helhetssyn och är en god kommunikatör. Du har en god samarbetsförmåga och är duktig på att skapa samt upprätthålla bra relationer med både medarbetare såväl som med kunder.

Vi lägger stor vikt vid dina personliga egenskaper och att du är en god representant och ambassadör för Kvaser. Du ska behärska svenska och engelska obehindrat i både tal och skrift, kan du ett tredje språk är även det väldigt meriterande.
Kontakt & frågor: Tanja Behram via career@kvaser.com
Placering: Aminogatan 25 A, Mölndal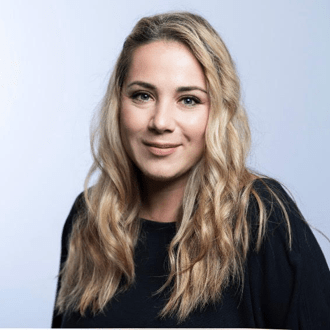 Workplace and culture
If people are having fun, they're going to work harder, stay longer and take better care of the organization. That is why we encourage events and get togethers even outside the job. Every year we are planning numerous events, trips and other festivities for our personal.
About Kvaser
Kvaser supplies advanced CAN solutions to engineers designing and deploying systems in areas as wide ranging as trucks and buses, petrol-driven and electric cars, industrial automation, avionics, construction equipment, building automation, domestic appliances, marine, medical, military, railway, telecoms, textiles and more.
Sales department
·
Mölndal
Business Manager, Europa
Loading application form
Already working at Kvaser?
Let's recruit together and find your next colleague.