Marketing department
·
Mölndal
Marknadschef
Är du en teknikintresserad person med erfarenhet av både digital marknadsföring och varumärkesuppbyggnad så har vi den rätta tjänsten för dig. På Kvaser kommer du att få möjlighet att arbeta i en central roll på bolaget tillsammans med ditt globala marknadsteam för att utveckla den långsiktiga marknadsstrategin.
Kvaser är marknadsledande inom distribuerade system med produkter och lösningar i teknikens framkant. Utveckling av nya system och lösningar sker på huvudkontoret i Mölndal. Vi är experter på CAN och relaterade bussprotokoll och samarbetar strategiskt med andra välrenommerade teknikbolag.
Om tjänsten:
Som marknadschef på Kvaser kommer du att ansvara för den långsiktiga varumärkesuppbyggnaden. Då Kvaser är i en expansionsfas så innebär detta både nykundsbearbetning samt att vidhålla fortsatta bra relationer med våra återkommande kunder från ett varumärkesperspektiv. Du kommer att leda ett globalt marknadsteam där din roll bland annat inbegriper att planera och utveckla våra digitala marknadsplattformar för att på så sätt nå fler potentiella kunder och partners. Kvaser arbetar både med direktförsäljning och genom distributörer & återförsäljare.

Det här är en tjänst där du kommer ha mycket att göra både strategiskt men även operativt. Vi vill att du tillsammans med VD bygger en vision för det fortsatta marknadsarbetet och du kommer därefter ansvara för att driva projekten i mål.


Dina uppgifter kommer bestå av exempelvis:
Fortsätta uppbyggnaden av Kvasers varumärke som ledande inom CAN-busteknologin
Bygga upp processer för att kvalificera leads till säljorganisationen.
Organisera produktreleaser.
Skapa och analysera kampanjer för att möjliggöra så goda resultat som möjligt.
Bygga en långsiktig strategi för Kvaser-koncernens marknadsföring.
Organisera och optimera event där antingen Kvaser eller våra återförsäljare deltar
Sätta upp mätbara mål för att kunna mäta resultaten av marknadsföringen.
Leda marknadsteamet.
Vi söker dig som har:
Vi söker dig som har erfarenhet av liknande arbetsuppgifter, gärna från en liknande organisation. Tidigare erfarenhet av att bygga varumärken, arbeta strategiskt samt har mycket erfarenhet av digital marknadsföring. Vi ser gärna att du är visionär och nytänkande, samtidigt som det är en stor fördel om du förstår våra produkter.
Du bör vara målinriktad med ett tydligt fokus på mätbarhet. Detta är en delvis operativ tjänst, därför ställs det höga krav på dina tekniska färdigheter. Som person är du handlingsinriktad, har helhetssyn, är en god kommunikatör och ambassadör för bolaget. Du har en god samarbetsförmåga och är duktig på att skapa samt upprätthålla bra relationer med både medarbetare såväl som med externa partners.
Utbildning
Högskoleutbildning inom marknadsföring eller liknande.

Vi lägger stor vikt vid dina personliga egenskaper, att du är en god representant för Kvaser och att du behärskar svenska och engelska i både tal och skrift.
Kontakt & frågor: Tanja Behram via career@kvaser.com
Placering: Aminogatan 25 A, Mölndal
Vi rekryterar löpande så var gärna snabb med din ansökan.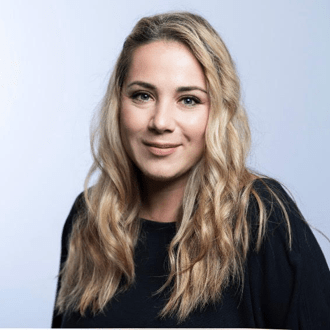 Workplace and culture
If people are having fun, they're going to work harder, stay longer and take better care of the organization. That is why we encourage events and get togethers even outside the job. Every year we are planning numerous events, trips and other festivities for our personal.
About Kvaser
Kvaser supplies advanced CAN solutions to engineers designing and deploying systems in areas as wide ranging as trucks and buses, petrol-driven and electric cars, industrial automation, avionics, construction equipment, building automation, domestic appliances, marine, medical, military, railway, telecoms, textiles and more.
Marketing department
·
Mölndal
Marknadschef
Loading application form
Already working at Kvaser?
Let's recruit together and find your next colleague.